Caty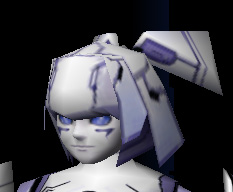 ID:GREENNILL
TYPE:RAcaceal
RACE:ANDROID
OCCUPATION:RANGER
AGE:28
BIRTH:1/APRIL
Caty is the autonomy type android who is high-level and enabled feeling control. The feeling characteristic is always obedient to human by loading of an irreversible self-sacrifice program. A catch copy is " Offering a life to you."
(C) SONICTEAM / SEGA, 2000, 2001.

The picture currently used on this site obtains consent of Sega Corporation,
and captures it from the game for Windows "Phantasy Star Online."
Distribution and re-printing are forbidden.