Curren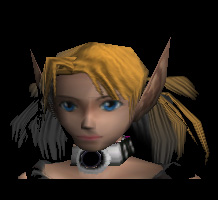 ID:BLUEFULL
TYPE:HUnewearl
RACE:NEUMAN
OCCUPATION:HUNTER
AGE:21
BIRTH:3/February
BLOOD TYPE:O+
Curren is very fine. But in fuct, her brother died and she is always sad with becoming lonely. Her heart has hope and there is a big dream. A motto is "Never giving up".
(C) SONICTEAM / SEGA, 2000, 2001.

The picture currently used on this site obtains consent of Sega Corporation,
and captures it from the game for Windows "Phantasy Star Online."
Distribution and re-printing are forbidden.